1- DEFINITIONS
1.1 The terms used in these General Conditions of Sale (hereinafter also referred to as "GSC"), when capitalized, will have the following meaning
Customer: the natural or legal person, whether a Consumer or a Professional, who uses the E-commerce Platform as a means of purchasing Products received by shipment or collected in store;
Consumer: the natural person acting for purposes unrelated to the entrepreneurial, commercial, craft or professional activity carried out;
Professional: the natural person or legal entity acting in the exercise of its entrepreneurial, commercial, craft or professional, or its intermediary;
Seller: Decorazioni Rivedil s.r.l., the supplier or its intermediary;
Product: any product offered for sale in the E-commerce Platform;
E-commerce Platform: the online application owned by Decorazioni Rivedil s.r.l. on the site 9q10.rivedil.com through which customers order and purchase products;
On-line Sale Contract: the distance contract concluded between the Customer and the Seller, within a sales system that does not require the simultaneous physical presence of the parties, organized by Decorazioni Rivedil s.r.l. through the E-Commerce Platform (hereinafter also "Contract");
Purchase Order: the electronic method valid as an order proposal, used by the Customer in accordance with these GCS to order through the E-Commerce Platform the Product selected (hereinafter also "Order");
Order Confirmation: the acceptance by Decorazioni Rivedil s.r.l. of the Order placed by the Customer; such acceptance will be communicated to the Customer by email and within the E-Commerce Platform;
Customer service: the service of assistance to the Customer in the phases of management of the Order, shipping, management of complaints and rights recognized to the Customer
Customer Account: the personal profile, accessible through user name and password, through which the End Customer can access the services of the E-Commerce Platform;
Freight Forwarder: the freight forwarding Companies through which Decorazioni Rivedil s.r.l. will ship the ordered Products.
Delivery Document: the document issued by the Freight Forwarder to the Customer at the time of delivery of the purchased order, in which the Customer must note any anomalies in the Order received and in any case countersign upon receipt.
2 – SCOPE OF APPLICATION
2.1 These GCS regulate the terms and conditions of sale of products marketed by Decorazioni Rivedil s.r.l. through the E-commerce Platform (hereinafter also "Products") on the site 9q10.rivedil.com owned by Decorazioni Rivedil s.r.l.
The Customer is encouraged to carefully read these GCS before using the E-commerce Platform and proceed to purchase order: by placing a purchase order the Customer fully accepts these GCS.
2.2 The offer and sale of Products by means of the E-commerce Platform is an On-line Sale Contract governed by the GCS in force on the date of the Order, the Italian Legislative Decree 9 April 2003 No. 70 on electronic commerce, and articles 45 et seq. of the Italian Legislative Decree 6 September 2005 No. 206 (Consumer Code) for the sole cases in which the buyer is a Consumer.
2.3 These GCS apply to all Products purchased online from the moment of their publication on the E-Commerce Platform and may be updated, modified and/or supplemented at any time by Decorazioni Rivedil s.r.l., which will communicate such on the E-Commerce Platform.
2.4 If one or more provisions of these GCS should be or become ineffective, this will not affect the remaining clauses, which will continue to be effective between the Parties. Parties are responsible for filling any gaps that may arise from this declaration of ineffectiveness.
3 – PURCHASE TERMS AND CONDITIONS
3a) REGISTRATION
3a.1 To place a Purchase Order on the E-Commerce Platform, no registration is required. However, the customer is required to register if he/she wants to track the Orders placed, wants to follow the status of the Orders in real time or wants to register their billing and shipping addresses.
3b) ORDER
3b.1 The Customer may proceed with the Purchase Order by selecting the type, quantity and, if the system requires, the size of the Product he/she intends to purchase. The Customer is responsible for the correctness of the information entered (e.g.: quantity of product ordered, shipping address, etc.) and must therefore carefully check such information before proceeding with the Order. The Products are not supplied on trial. The Customer remains solely responsible for the choice of Products ordered.
3b.2 The images, characteristics and data resulting from catalogues, the internet or other documentation relating to the Products are to be considered purely indicative, having purely illustrative purposes not binding on the Supplier.
3b.3 Once the Order has been placed, the Customer will receive a summary containing the general and particular conditions applicable to the Contract, the data relating to the essential characteristics of the Product ordered, the detailed indication of the price, means of payment, delivery costs, possibility of withdrawal and applicable taxes.
3c) PAYMENT OF THE PRICE
3c.1 The E-Commerce Platform will allow the insertion of payment data and the system will pre-authorize a charge on the Customer's credit/debit card to guarantee the security of the transaction.
If the Customer intends to pay by Bank Transfer, the same must be received no later than 2 (two) days from the date of the Order. No Order will be processed and sent to the Customer any Product if it does not result to Decorazioni Rivedil s.r.l. the crediting of the amount on their bank account specifically indicated.
3c.2 The price applied to the ordered Product will be the one indicated on the E-commerce Platform at the time of placing the Purchase Order. Decorazioni Rivedil s.r.l. may modify the price of the Products published on the E-commerce Platform at any time without prior notice.
3c.3 Orders are valid as irrevocable purchase proposal for the Customer and are not binding for Decorazioni Rivedil s.r.l., which may or may not accept them. The receipt of the Order does not constitute acceptance of the Purchase Proposal but subjects the proposal to a process of verification of data and availability of Products. The acceptance of the Order by the Seller and therefore the completion of the On-line Sale Contract occurs when the Seller sends the Order Confirmation to the Customer with the information relating to the shipment of the Product.
3c.4 With the sending of the Order Confirmation by the Seller, the system will proceed to charge on the account/credit card or debit card indicated by the Customer the total amount of the Order, expressed in Euro and in Euro currency, including shipping costs highlighted with specific item and, if the Customer is a Consumer, VAT applicable by law. In the absence of supply will be sent an email to the Customer and the system will attempt to charge the amount in the next 24 hours, after which the Order will be cancelled.
3d) PREPARATION AND SHIPMENT
3d.1 With the sending of the Order confirmation by Decorazioni Rivedil s.r.l. and the receipt of the price from the Customer starts the preparation and shipment phase of the Order. The estimated time of shipment and delivery of the Products are purely indicative and, although the Seller will do its best to deliver the Products without undue delay to the Customer, it will not be possible to fully rely on it.
3d.2 The Customer will receive the details of the Shipping Company in charge with the Order Confirmation together with the link for the traceability of the Product and can contact him directly for any requests for information and/or delays.
3e) DELIVERY
3e.1 At the delivery of the Order, the Client must verify the content, the conformity and the conditions of the Product and, if necessary, immediately claim shortages and/or visible damages of the Products, noting them on the Delivery Document, also in order to exercise the right of withdrawal. Claims concerning missing Products and/or apparent defects will not be taken into consideration in the absence of disputes in the Delivery Document.
3f) INVOICING
3f.1 If the Customer requests an invoice, he/she will have to request it at the time of placing the Order. The Invoice will be issued in electronic format, in accordance with current regulations, under the direct and exclusive responsibility of the Customer regarding the correctness, completeness and truthfulness of the data provided, expressly relieving Decorazioni Rivedil s.r.l. from any charge or request for compensation that may arise. The request for issuance invoice will assume that the Customer does not qualify as a Consumer and therefore the Legislative Decree 206/2005 as amended will not apply.
3g) CUSTOMS
3g.1 If the Order is to be delivered outside Italy the Customer may be subject to applicable import duties and taxes, payable once the package reaches the specified destination. Any additional cost of customs clearance will be the sole responsibility of the Customer. Decorations Rivedil s.r.l. has no control over these costs and cannot predict the amount. Customs policies vary considerably from Country to Country and the Customer is required to contact the customs office of his country.
3g.2 The Customer who places an Order outside Italy via the E-Commerce Platform is considered an importer and must therefore comply with the regulations in force in the Country in which it will receive the Order.
3g.3 The Customer cannot, for any reason, refuse to release the ordered goods upon their arrival. Possible delays in deliveries do not imply any right for the Customer to refuse the delivery of the Products, nor to claim compensation and/or indemnity of any kind. Additional conditions and terms of delivery must be previously agreed between Customer and Seller and accepted in writing by both.
3g.4 The storage of Products due to Customer's failure to collect them does not imply for Decorazioni Rivedil s.r.l. any kind of liability, neither civil nor penal, in case of theft, loss, damage, or for any other reason related to the storage of Products due to Customer's failure to collect them.
4 – PRODUCT CHARACTERISTICS
4.1 By submitting the Purchase Order, the Customer expressly declares that he/she has received and read the Technical and Safety Data Sheets of the Products, also pursuant to Regulation (EU) 1272/2008 (CLP) and subsequent amendments, and that he/she is aware of the characteristics of the Products purchased and the methods for their proper storage and use. The Technical and Safety Data Sheets of the Products are made available to the Customer on the E-Commerce Platform.
The Customer therefore relieves Decorazioni Rivedil s.r.l. from any liability arising from failure to comply with these rules. 
4.2 The Customer acknowledges and accepts that there may be differences in characteristics between different lots of the same Product and that such differences are inherent to the type of Products as chemical products and expressly accepts them. Decorazioni Rivedil s.r.l. recommends to use the same lot for the execution of the same work. Where this is not possible, Decorazioni Rivedil s.r.l. recommends mixing the different lots together according to the instructions given by the Seller before applying them to carry out the work.
4.3 Decorazioni Rivedil s.r.l. is not liable in any case for damages resulting from the improper use and / or installation of materials that are different and / or flawed, and is therefore not obliged to guarantee the Customer in case of damage resulting from the application and / or incorrect use of these Products or damage resulting from the use of products other than those recommended by Decorazioni Rivedil s.r.l. even if in combination with Products recommended by the same.
5 – WARRANTY
5.1 The Seller guarantees solely the conformity of the Products to the Technical Data Sheets indicated in the E-Commerce Platform.
5.2 If the Customer is a Consumer benefits from the legal guarantee of conformity which guarantees the Product from defects of conformity with the On-line Sale Contract. The guarantee of conformity of the Products sold to the Consumer has a duration of 24 months from the date of Purchase, it is valid for Products correctly stored in sealed containers kept at a temperature between 5 and 30 °C according to what is foreseen in the relative technical sheets and the Consumer shall forfeit it if he does not report the conformity defect within 2 months from its discovery. The guarantee is applied if the Product: does not correspond to the agreement; does not possess the essential characteristics declared in the Contract; does not correspond to the common use and quality. The warranty does not apply in case of factors unrelated to the normal use of the product and/or for defects that were already known by the Customer at the time of Purchase.
5.3 Eventual Claims on the Products will have to be sent by e-mail to ecommerce@rivedil.it under penalty of nullity, within 14 (fourteen) working days from the date of delivery, specifying the Order number, the code, the type and quantity of the Product ordered, the code of the different Product eventually received, the exact and circumstantial reasons of the claim. Upon receipt of the complaint the Seller will carry out the necessary checks to ascertain the merits.
5.4 If the Seller determines the validity of the complaint, the latter may, in agreement with the Customer, replace the defective products up to the amount of the price of the latter, subject to their return or agree to a reasonable reduction in the purchase price, to be regulated by a separate act and in writing, in total silence and waiver of any other claim or proceed to refund the sums paid by the customer for the purchase.
5.5 In no case will Decorazioni Rivedil s.r.l. refund a sum greater than the amount actually paid by the Customer for the purchase of the Product for which a dispute arose, excluding shipping costs that are charged to the Customer. Are therefore expressly excluded further refunds, compensation and / or indemnification of any kind for any reason and / or title, without prejudice to the mandatory regulations on Consumer protection.
5.6 The reimbursements will be carried out according to the legal dispositions in force in Italy, within a maximum term of 30 (thirty) days, from the day following the day in which the Customer has made the Order.
5.7 If, as outcome of the controls, the Product is not affected by a lack of conformity, the Seller will inform the Customer about the costs necessary for its repair or replacement.
5.8 In no case will be considered complaints after 2 (two) years from the date of invoicing.
6 – WITHDRAWAL
6.1 The right of withdrawal from the Contract in the terms that follow is guaranteed exclusively to the customer who acts as a Consumer pursuant to these GCS and Articles. 64 – 67 of Legislative Decree no. 206/2005 (Consumer Code).
6.2 The Consumer may exercise the right of withdrawal by sending to the Seller a written notice to the Seller in which the Consumer declares his intention to exercise the right of withdrawal by e-mail to ecommerce@rivedil.it or by post to the registered office of the Seller, provided that receipt is in any case assured within and not later than 14 (fourteen) days from delivery of the Product. 
6.3 The Consumer who avails himself of the right of withdrawal shall return to the Seller the Products received undamaged and unopened in their original packaging  within and no later than 14 (fourteen) days from the notice of withdrawal, bearing the direct costs of the return of the Product that may be necessary, such as, by way of example but not limited to, shipping costs (hereinafter also "Return").
6.4 Upon receiving the integral and closed in its original packaging at its registered office, the Seller within 14 (fourteen) days will refund the payment received by the Consumer, excluding shipping costs, using the same means of payment used by the Consumer for the initial transaction, unless the Consumer has expressly requested otherwise in its notice of withdrawal.
6.5 WARNING: The right of withdrawal is excluded in relation to:
– Products made to measure or clearly personalized;
– Products that are susceptible to deterioration or expire rapidly;
– Products that are not suitable to be returned for hygienic or health protection reasons and that have been opened after delivery;
– Products that are, after delivery, inseparably mixed or coloured.
– Products for which the Consumer has specifically requested and obtained a visit from Decorazioni Rivedil s.r.l. for assistance with maintenance and/or repair work.
7 – INDUSTRIAL AND INTELLECTUAL PROPERTY RIGHTS
7.1 The Customer acknowledges that names, distinctive signs, trademarks, names, domain names, images, software, source codes, databases, graphics and content (hereinafter also "Industrial and Intellectual Property") used in the E-Commerce Platform in relation to the Products are and remain the exclusive property of Decorazioni Rivedil s.r.l.
7.2 The Customer is therefore required to refrain from using and/or disposing of the same, unless otherwise agreed in writing between the Parties, not constituting in any way the relationship with Decorazioni Rivedil s.r.l. any kind of license or authorization. The Customer is therefore obliged for example not to register or register on his behalf domain names, trademarks, meta-tags or other distinctive signs of Decorazioni Rivedil s.r.l. or confusable with them.
7.3 In no case the industrial and intellectual property of Decorazioni Rivedil s.r.l. can be used by the Customer in a manner different from the indications provided by Decorazioni Rivedil s.r.l. and must always be used for the sole purpose of identifying and advertising the Products in the interest of Decorazioni Rivedil s.r.l. and in respect of its image.
8 – ACQUIESCENCE
8.1 In no case the failure to exercise rights by the Decorazioni Rivedil s.r.l. in front of the non-compliance of the provisions contained in these GCS or in the Civil Code constitutes a waiver of action by Decorazioni Rivedil s.r.l. having to qualify its omissive behavior as a mere act of temporary tolerance of Decorazioni Rivedil s.r.l. towards the Customer.
9 – APPLICABLE LAW AND JURISDICTION
9.1 These GCS are governed by and shall be interpreted in accordance with Italian law.
9.2 For any dispute concerning the application, execution, interpretation of these GCS that may arise between the Parties, the Court of Lecce will have exclusive jurisdiction for disputes involving Professionals. In the event of disputes involving Consumers, the Court of residence or domicile of the Consumer shall have jurisdiction.
9.3 The Consumer resident in the EU also has access to an online platform established by the European Commission that provides an alternative dispute resolution tool for any dispute arising from online contracts. The consumer can use the platform established by accessing the following address: http://ec.europa.eu/consumers/odr .
10 – PRIVACY
The Customer can read the Privacy and Cookie Policy by clicking here, in order to understand how Decorazioni Rivedil s.r.l. collects and processes his personal data.
11 – CONTACTS
11.1 The contact of Decorazioni Rivedil s.r.l. is: Decorazioni Rivedil s.r.l., Via prov.le Salice-Veglie, n.1, 73015 Salice Salentino (LE), Italy.  P.I.: 03937370751 N. REA LE-255834. Tel. +39 393 830 80 80  – Fax. +39 0832 731690 Email: contactus@rivedil.it
Without prejudice to the application of the mandatory rules for the protection of the consumer, the Customer declares to have read and understood the exact content of all clauses of the General Conditions of Sale that precede and specifically approve the following articles under Articles. 1341 and 1342 of the Civil Code: 3c Payment of the Price; 3e – Delivery; 3f Customs; 4.3 Products Characteristics; 5 – Warranty; 6- Withdrawal; 8 – Acquiescence; 9 – Applicable Law and Jurisdiction.
1- DEFINIZIONI
1.1 I termini utilizzati nelle presenti Condizioni Generali di Vendita (di seguito anche "CGV"), quando avranno lettera maiuscola, avranno il seguente significato:
Cliente: la persona fisica o giuridica sia essa consumatore o professionista, che utilizzi la Piattaforma E-commerce come mezzo per di acquistare Prodotti da ricevere a mezzo spedizione o ritirare in negozio;
Consumatore: la persona fisica che agisce per scopi estranei all'attività imprenditoriale, commerciale, artigianale o professionale eventualmente svolta;
Professionista: la persona fisica o giuridica che agisce nell'esercizio della propria attività imprenditoriale, commerciale, artigianale o professionale, ovvero un suo intermediario;
Venditore: Decorazioni Rivedil s.r.l., il fornitore o un suo intermediario;
Prodotto: qualsiasi prodotto offerto in vendita nella Piattaforma E-commerce;
Piattaforma E-commerce: l'applicativo on-line di proprietà di Decorazioni Rivedil s.r.l. presente sul sito 9q10.rivedil.com attraverso cui i Clienti ordinano ed acquistano i Prodotti;
Contratto di Compravendita On-line: il contratto a distanza stipulato tra il Cliente e il Venditore, nell'ambito di un sistema di vendita che non richiede la presenza fisica e simultanea delle parti, organizzato da Decorazioni Rivedil s.r.l. per mezzo della Piattaforma E-Commerce (di seguito anche "Contratto");
Ordine di acquisto: il metodo elettronico valevole quale proposta d'ordine, utilizzato dal Cliente in conformità con le presenti CGV per ordinare tramite la Piattaforma E-Commerce il Prodotto selezionato (di seguito anche "Ordine");
Conferma d'Ordine: l'accettazione da parte del Venditore dell'Ordine effettuato dal Cliente; tale accettazione verrà comunicata al Cliente

a mezzo e-mail e all'interno della Piattaforma E-commerce

;

Customer service: il servizio di assistenza al Cliente nelle fasi di gestione dell'Ordine, spedizione, gestione dei reclami e dei diritti riconosciutigli;

Account Cliente: il profilo riservato, accessibile mediante user name e password, attraverso cui il Cliente finale può accedere ai servizi della Piattaforma E-Commerce;

Spedizioniere: le società di spedizioni merci per mezzo delle quali Decorazioni Rivedil s.r.l. provvederà alla spedizione dei Prodotti ordinati.

Documento di consegna: il documento rilasciato dallo Spedizioniere al Cliente al momento della consegna dell'ordine acquistato, in cui il Cliente deve annotare eventuali anomalie dell'Ordine ricevuto e comunque controfirmare al ricevimento.
2 – AMBITO DI APPLICAZIONE
2.1 Le presenti CGV disciplinano le modalità e le condizioni di vendita dei prodotti commercializzati da Decorazioni Rivedil s.r.l. attraverso la Piattaforma E-commerce (di seguito anche "Prodotti") presente sul sito 9q10.rivedil.com di proprietà di Decorazioni Rivedil s.r.l.
Il Cliente è invitato a leggere con attenzione le presenti CGV prima di utilizzare la Piattaforma E-commerce e procedere all'ordine di acquisto: effettuando un Ordine di acquisto il Cliente accetta integralmente le presenti CGV.
2.2 L'offerta e la vendita dei Prodotti a mezzo della Piattaforma E-commerce sostanziano un Contratto di Compravendita On-line disciplinato dalle CGV in vigore alla data dell'ordine, dal D.Lgs. 9 aprile 2003 n. 70 sul commercio elettronico, nonché dagli articoli 45 e ss. del D.Lgs. 6 settembre 2005 n. 206 (Codice del Consumo) per i soli casi in cui acquirente sia un Consumatore.
2.3 Le presenti CGV si applicano a tutti i Prodotti acquistati online dal momento della loro pubblicazione sulla Piattaforma E-Commerce e potranno essere aggiornate, modificate e/o integrate in qualsiasi momento da Decorazioni Rivedil s.r.l. che ne darà comunicazione sulla Piattaforma E-commerce.
2.4 Se una o più disposizioni delle presenti CGV dovessero risultare o diventare inefficaci, ciò non inficerà le restanti clausole, che continueranno ad essere efficaci tra le Parti. Le Parti si attiveranno per colmare le eventuali lacune che dovessero derivare da tale declaratoria di inefficacia.
3 – MODALITA' DI ACQUISTO
3a) REGISTRAZIONE
3a.1 Per effettuare un Ordine di acquisto sulla Piattaforma E-Commerce non è richiesta alcuna registrazione, tuttavia, il Cliente è tenuto a registrarsi qualora voglia avere traccia degli Ordini effettuati, voglia seguire gli stati degli Ordini in tempo reale oppure voglia registrare i propri indirizzi di fatturazione e spedizione.
3b) ORDINE
3b.1 Il Cliente potrà procedere all'Ordine di acquisto selezionando la tipologia, le quantità e, se il sistema lo richiede, le dimensioni del Prodotto che intende acquistare. Il Cliente è responsabile della correttezza delle informazioni inserite (es.: quantitativo di Prodotto ordinato, indirizzo di spedizione ecc.) e dovrà pertanto verificare attentamente tali informazioni prima di procedere all'acquisto. I Prodotti non vengono forniti in prova. Il Cliente resta l'unico responsabile della scelta dei Prodotti ordinati.
3b.2 Le immagini, le caratteristiche e i dati risultanti dai cataloghi, da internet o da altra documentazione inerente i Prodotti sono da considerarsi puramente indicativi, aventi finalità puramente illustrative non vincolanti per il Fornitore.
3b.3 Una volta inserito l'Ordine il Cliente riceverà un riepilogo contenente le condizioni generali e particolari applicabili al Contratto, i dati relativi alle caratteristiche essenziali del Prodotto ordinato, l'indicazione dettagliata del prezzo, dei mezzi di pagamento, dei costi di consegna, della possibilità di recesso e dei tributi applicabili.
3c) PAGAMENTO DEL PREZZO
3c.1 La Piattaforma E-Commerce permetterà l'inserimento dei dati di pagamento ed il sistema preautorizzerà un addebito sulla carta di credito/debito del Cliente a garanzia della sicurezza della transazione.
Qualora il Cliente intendesse pagare con Bonifico Bancario, lo stesso dovrà pervenire entro e non oltre 2 (due) giorni dalla data dell'Ordine. Non sarà elaborato alcun Ordine ed inviato al Cliente alcun Prodotto se non risulta a Decorazioni Rivedil s.r.l. l'accredito della somma sul proprio conto corrente appositamente indicato.
3c.2 Il prezzo applicato al Prodotto ordinato sarà quello indicato sulla Piattaforma E-Commerce al momento dell'effettuazione dell'Ordine di acquisto. Decorazioni Rivedil s.r.l. si riserva di modificare il prezzo dei Prodotti pubblicati sulla Piattaforma E-commerce in ogni momento senza preavviso.
3c.3 Gli Ordini valgono come proposta d'acquisto irrevocabile per il Cliente e non sono vincolanti per Decorazioni Rivedil s.r.l., il quale può accettarli o meno. La ricezione dell'Ordine non costituisce accettazione della proposta d'acquisto ma sottopone la proposta a processo di verifica dei dati e della disponibilità dei Prodotti. L'accettazione dell'Ordine da parte del Venditore e dunque il perfezionamento del Contratto di Compravendita On-line avviene quando il Venditore invia la Conferma d'Ordine al Cliente con le informazioni relative alla spedizione del Prodotto.
3c.4 Con l'invio della Conferma d'Ordine da parte del Venditore il sistema procederà ad addebitare sul conto corrente/carta di credito o di debito indicata dal Cliente l'importo complessivo dell'ordine, espresso in Euro e con valuta Euro, comprensivo di costi di spedizione evidenziati con specifica voce a parte e, se il Cliente è un Consumatore, partita IVA applicabile ai sensi di legge. In assenza di provvista verrà inviata una mail al Cliente e il sistema tenterà di addebitare la somma nelle 24 ore successive, scadute le quali l'Ordine si intenderà annullato.
3d) PREPARAZIONE E SPEDIZIONE
3d.1 Con l'invio della conferma d'Ordine da parte di Decorazioni Rivedil s.r.l. ed il ricevimento del prezzo dal Cliente inizia la fase di preparazione e spedizione dell'Ordine. I tempi stimati di invio e consegna dei Prodotti sono puramente indicativi e, per quanto il Venditore si impegnerà per consegnare i Prodotti senza ingiustificato ritardo al Cliente, non sarà possibile farvi totale affidamento.
3d.2 Il Cliente riceverà le generalità dello Spedizioniere incaricato con la Conferma d'Ordine unitamente al link per la tracciabilità del Prodotto e potrà rivolgersi direttamente per eventuali richieste di informazioni e/o ritardi.
3e) CONSEGNA
3e.1 Alla consegna dell'Ordine il Cliente è tenuto a verificare il contenuto, la conformità e le condizioni del Prodotto ed eventualmente a contestare immediatamente ammanchi e/o danni visibili dei Prodotti, annotandoli sul Documento di consegna, anche al fine dell'esercizio del diritto di recesso. Non saranno presi in considerazioni reclami su Prodotti mancanti e/o vizi apparenti in assenza di contestazioni nel Documento di consegna.
3f) FATTURAZIONE
3f.1 Laddove il Cliente desideri ricevere la fattura dovrà farne richiesta al momento di effettuazione dell'Ordine. La fattura verrà emessa in formato elettronico, conformemente alla normativa vigente, sotto la responsabilità diretta ed esclusiva del Cliente in merito alla correttezza, completezza e veridicità dei dati forniti, espressamente manlevando Decorazioni Rivedil s.r.l. da qualsivoglia addebito o richiesta di risarcimento eventualmente derivante. La richiesta di emissione fattura lascerà presumere che il Cliente non riveste la qualifica di Consumatore e dunque il D.Lgs. 206/2005 s.m.i. non troverà applicazione.
3g) DOGANA
3g.1 Qualora l'Ordine debba essere consegnato al di fuori dell'Italia, il Cliente potrebbe essere soggetto a dazi e tasse di importazione, esigibili una volta che il pacco raggiunge la destinazione specificata. Qualsiasi costo aggiuntivo di sdoganamento sarà ad esclusivo carico e responsabilità del Cliente. Decorazioni Rivedil s.r.l. non ha il controllo di tali costi e non può prevederne l'importo. Le politiche doganali variano considerevolmente da Paese a Paese e il Cliente è tenuto ad informarsi presso l'ufficio doganale del proprio Paese.
3g.2 Il Cliente che fuori dall'Italia effettua un Ordine a mezzo della Piattaforma E-Commerce è considerato importatore e deve pertanto conformarsi alla normativa vigente nel Paese in cui riceverà l'Ordine.
3g.3 Il Cliente non può, per alcun motivo, rifiutarsi di svincolare le merci ordinate al loro arrivo. Eventuali ritardi nelle consegne non comportano alcun diritto per il Cliente di rifiutare la consegna dei Prodotti, né di pretendere risarcimenti e/o indennizzi di sorta. Condizioni e termini di consegna ulteriori devono essere preventivamente concordati tra Cliente e Venditore ed accettati per iscritto da entrambi.
3g.4 La giacenza dei Prodotti imputabile al mancato ritiro degli stessi da parte del Cliente non comporta per Decorazioni Rivedil s.r.l. alcun tipo di responsabilità, né civile né penale, per il caso di furto, smarrimento, danneggiamento, o per qualsivoglia ulteriore ragione comunque connessa alla giacenza dei prodotti per mancato ritiro del Cliente.
4 – CARATTERISTICHE DEI PRODOTTI
4.1 Con la trasmissione dell'Ordine di acquisto, il Cliente espressamente dichiara di aver ricevuto e preso conoscenza delle schede tecniche e di sicurezza dei Prodotti anche ai sensi del Regolamento (CE) 1272/2008 (CLP) e successive modifiche, nonché di conoscere le caratteristiche dei prodotti acquistati e le modalità per il loro idoneo immagazzinamento ed impiego. Le Schede tecniche e di sicurezza dei Prodotti sono messe a disposizione del Cliente sulla Piattaforma E-Commerce.
Il Cliente solleva pertanto Decorazioni Rivedil s.r.l. da qualsivoglia responsabilità derivante dall'inosservanza di tali regole. 
4.2 Il Cliente riconosce ed accetta che possano sussistere differenze di caratteristiche tra lotti diversi dello stesso Prodotto e che tali differenze sono connaturate alla tipologia dei Prodotti in quanto prodotti chimici e le accetta espressamente. Decorazioni Rivedil s.r.l. raccomanda di utilizzare lo stesso lotto per la realizzazione del medesimo lavoro. Ove ciò non sia possibile, Decorazioni Rivedil s.r.l. raccomanda di miscelare i diversi lotti tra di loro secondo le istruzioni impartite dal Venditore prima di applicarli per realizzare il lavoro.
4.3 Decorazioni Rivedil s.r.l. non risponde in alcun caso dei danni derivanti dall'uso improprio e/o dalla messa in opera di materiali difformi e/o viziati, e non è pertanto tenuto a garantire il Cliente in caso di danni conseguenti all'applicazione e/o al non corretto utilizzo dei predetti Prodotti ovvero di danni conseguenti all'utilizzazione di prodotti diversi da quelli consigliati da Decorazioni Rivedil s.r.l. neanche se in combinazione con prodotti dallo stesso consigliati.
5 – GARANZIA
5.1 Il Venditore garantisce esclusivamente la conformità dei Prodotti alle Schede Tecniche indicate nella Piattaforma E-Commerce.
5.2 Se il Cliente è un Consumatore beneficia della garanzia legale di conformità ai sensi del Codice del Consumo, la quale garantisce il Prodotto da difetti di conformità rispetto al Contratto di Compravendita On-line. La garanzia di conformità dei prodotti venduti al Consumatore ha durata di 24 mesi dalla data di acquisto, vale per Prodotti correttamente stoccati in contenitori sigillati conservati ad una temperatura tra 5 e 30 gradi secondo quanto previsto nelle relative schede tecniche e il Consumatore ne decade qualora non denunci il vizio di conformità entro 2 mesi dalla sua scoperta. La garanzia si applica se il Prodotto non corrisponde all'accordo; non possiede le caratteristiche essenziali dichiarate in Contratto; non corrisponde all'uso ed alle qualità consueti. La garanzia non si applica in caso di fattori estranei al normale uso del prodotto e/o per i difetti che erano già conosciuti dal Cliente al momento dell'acquisto.
5.3 Eventuali Reclami sui Prodotti dovranno essere inviati a mezzo e-mail all'indirizzo ecommerce@rivedil.it a pena di nullità, entro 14 (quattordici) giorni lavorativi dalla data della consegna, precisando il numero d'Ordine, il codice, la tipologia e la quantità del Prodotto ordinato, il codice del Prodotto diverso eventualmente ricevuto, le motivazioni esatte e circostanziate del reclamo. Ricevuto il reclamo il Venditore effettuerà le verifiche del caso per accertarne la fondatezza.
5.4 Se il Venditore accerta la fondatezza del reclamo, quest'ultimo potrà, d'accordo con il Cliente, sostituire i prodotti difettosi fino all'ammontare del prezzo di questi ultimi, previa loro restituzione ovvero accordarsi per una congrua riduzione del prezzo d'acquisto, da regolamentare con atto separato e per iscritto, a totale tacitazione e rinuncia di qualsivoglia altra pretesa risarcitoria ovvero procedere al rimborso delle somme corrisposte dal Cliente per l'acquisto.
5.5 In nessun caso Decorazioni Rivedil s.r.l. rimborserà una somma superiore a quella effettivamente corrisposta dal Cliente per l'acquisto del Prodotto per cui è sorta contestazione, escluse le spese di spedizione che restano a suo carico. Sono pertanto espressamente esclusi ulteriori rimborsi, risarcimenti e/o indennizzi di qualsiasi natura a qualsiasi titolo e/o ragione, ferma restando la normativa inderogabile a tutela del Consumatore.
5.6 I rimborsi verranno effettuati conformemente alle disposizioni legali in vigore in Italia, entro un termine massimo di 30 (trenta) giorni, dal giorno successivo a quello in cui il Cliente ha effettuato l'Ordine.
5.7 Qualora, all'esito del controllo, il prodotto non dovesse risultare affetto da difetto di conformità, il Venditore informerà il Cliente circa i costi necessari alla sua riparazione o sostituzione.
5.8 In nessun caso verranno presi in considerazione reclami trascorsi 2 (due) anni dalla data di fatturazione.
6 – RECESSO
6.1 Il diritto di recesso dal Contratto nei termini che seguono è garantito esclusivamente al Cliente che agisca in qualità di Consumatore ai sensi delle presenti CGV e degli artt. 64 – 67 del D.Lgs. n. 206/2005 (Codice del Consumo).
6.2 Il Consumatore può esercitare il diritto di recesso inviando al Venditore una comunicazione scritta nella quale dichiari di volersi avvalere del diritto di recesso a mezzo mail all'indirizzo ecommerce@rivedil.it ovvero per posta presso la sede legale del Venditore, purché ne sia in ogni caso assicurato il ricevimento entro e non oltre 14 (quattordici giorni) dalla consegna del Prodotto. 
6.3 Il Consumatore che si avvalga del diritto di recesso dovrà restituire al Venditore i Prodotti ricevuti integri e chiusi nella loro confezione originale entro e non oltre 14 (quattordici) giorni dalla comunicazione del recesso, sopportando i costi diretti della restituzione del Prodotto che dovessero eventualmente occorrere, quali, a titolo esemplificativo ma non esaustivo, i costi di spedizione (di seguito anche "Reso").
6.4 Ricevuto il Reso integro e chiuso nella confezione originale presso la propria sede legale, il Venditore entro 14 (quattordici) giorni eseguirà il rimborso del pagamento ricevuto dal Consumatore, escluse le spese per la spedizione, utilizzando lo stesso mezzo di pagamento usato dal Consumatore per la transazione iniziale, salvo che il Consumatore non abbia espressamente richiesto altrimenti nella sua comunicazione di recesso.
6.5 ATTENZIONE: Il diritto di recesso è escluso in caso di:
– Prodotti confezionati su misura o chiaramente personalizzati;
– Prodotti che rischiano di deteriorarsi o scadere rapidamente;
– Prodotti che non si prestano ad essere restituiti per motivi igienici o connessi alla protezione della salute e che sono stati aperti dopo la consegna;
– Prodotti che risultano, dopo la consegna, inscindibilmente miscelati o colorati.
– Prodotti per cui il Consumatore ha specificamente richiesto ed ottenuto una visita da parte di Decorazioni Rivedil s.r.l. per assistenza ai fini di lavori di manutenzione e/o riparazione.
7 – DIRITTI DI PROPRIETÀ INDUSTRIALE E INTELLETTUALE
7.1 Il Cliente riconosce che denominazioni, segni distintivi, marchi, nomi, nomi a dominio, immagini, software, codici sorgenti, banche dati, aspetti grafici e contenuti (di seguito anche "Proprietà industriale e intellettuale") utilizzati nella Piattaforma E-Commerce in relazione ai Prodotti sono e restano di esclusiva proprietà di Decorazioni Rivedil s.r.l.
7.2 Il Cliente è tenuto pertanto ad astenersi dall'utilizzare e/o disporre degli stessi, salvo diverso accordo scritto tra le Parti, non costituendo in alcun modo il rapporto con Decorazioni Rivedil s.r.l. alcun tipo di licenza o autorizzazione. Il Cliente dunque è tenuto ad esempio a non registrare né far registrare per suo conto nomi a dominio, marchi, meta-tag o altri segni distintivi di Decorazioni Rivedil s.r.l. o con essi confondibili.
7.3 In nessun caso la Proprietà industriale ed intellettuale di Decorazioni Rivedil s.r.l. potrà essere utilizzata dal Cliente difformemente dalle indicazioni fornite da Decorazioni Rivedil s.r.l. e dovrà comunque essere sempre utilizzata al solo fine di identificare e pubblicizzare i Prodotti nell'interesse di Decorazioni Rivedil s.r.l. e nel rispetto della sua immagine.
8 – ACQUIESCENZA
8.1 In alcun caso il mancato esercizio di diritti da parte di Decorazioni Rivedil s.r.l. dinnanzi all'inosservanza delle disposizioni contenute nelle presenti CGV o nel Codice Civile costituiscono una rinuncia ad agire da parte di Decorazioni Rivedil s.r.l. dovendosi qualificare il suo contegno omissivo come mero atto di tolleranza temporanea di Decorazioni Rivedil s.r.l. verso il Cliente.
9 – LEGGE APPLICABILE E FORO COMPETENTE
9.1 Le presenti CGV sono regolate e devono essere interpretate secondo la legge italiana.
9.2 Per qualsiasi controversia in merito all'applicazione, esecuzione, interpretazione delle presenti CGV che possa insorgere tra le Parti sarà competente in via esclusiva il Foro di Lecce per le controversie che coinvolgono Professionisti. Nel caso in cui invece le controversie coinvolgano Consumatori, sarà competente il Foro di residenza o di domicilio del Consumatore.
9.3 Il Consumatore residente in UE ha inoltre a disposizione una piattaforma online istituita dalla Commissione Europea che fornisce uno strumento di risoluzione alternativa delle controversie per ogni disputa nascente dai contratti online. Il Consumatore può utilizzare la piattaforma istituita accedendo al seguente indirizzo: http://ec.europa.eu/consumers/odr.
10 – PRIVACY
Il Cliente può prendere visione dell'Informativa sulla Privacy e sui Cookie cliccando qui, per comprendere come raccogliamo e trattiamo i suoi dati personali.
11 – CONTATTI
11.1 I contatti di Decorazioni Rivedil s.r.l. sono: Decorazioni Rivedil s.r.l., Via prov.le Salice-Veglie, n.1, 73015 Salice Salentino (LE), Italia.  P.I.: 03937370751 N. REA LE-255834. Tel. +39 393 830 80 80 – Fax. +39 0832 731690 Email: contactus@rivedil.it
Impregiudicata l'applicazione delle norme inderogabili a tutela del Consumatore, il Cliente dichiara di aver letto e di aver preso conoscenza dell'esatto contenuto di tutte le clausole delle Condizioni Generali di Vendita che precedono nonché di approvare specificamente i seguenti articoli a norma dell'artt. 1341 e 1342 del codice civile: 3c Pagamento del Prezzo; 3e – Consegna; 3f Dogana; 4.3 Caratteristiche dei Prodotti; 5 – Garanzia, 6- Recesso; 8 – Acquiescenza; 9 – Legge applicabile e foro competente.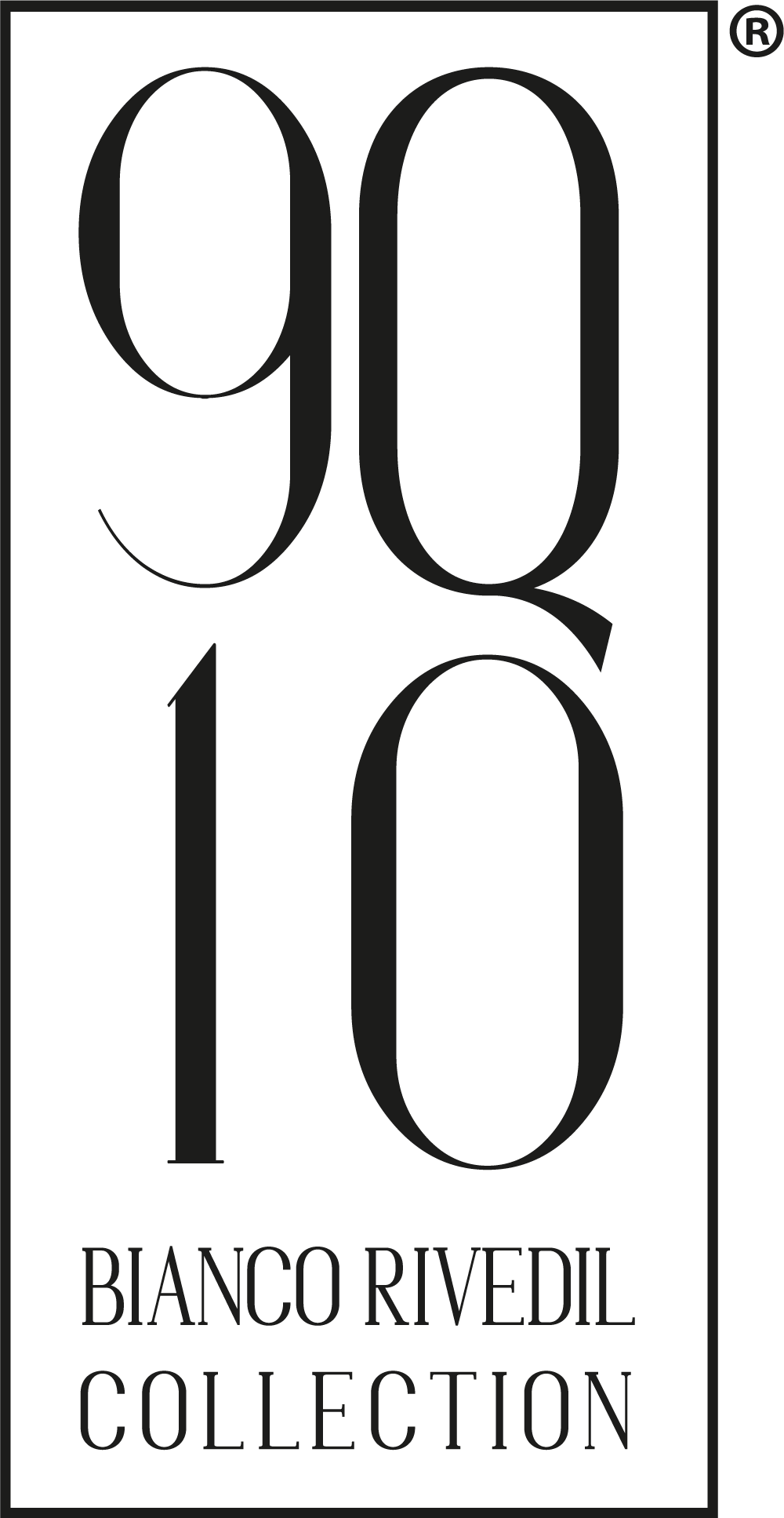 Do you want to know the Rivedil Bianco Collection authorized dealers?
Visit the dedicated page.
Join Our exclusive mailing list